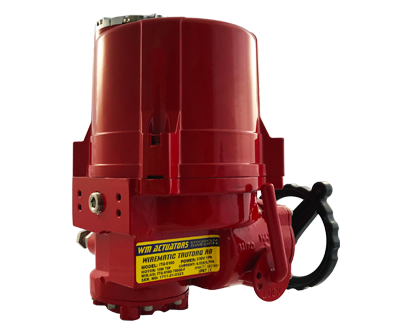 ITQ010-080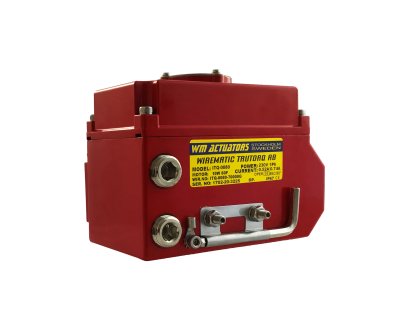 ITQ008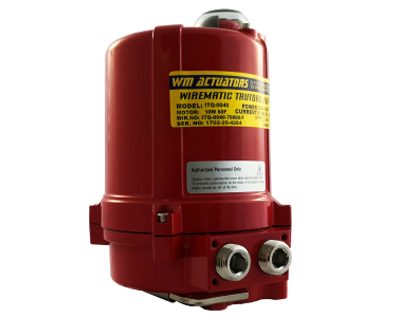 ITQ004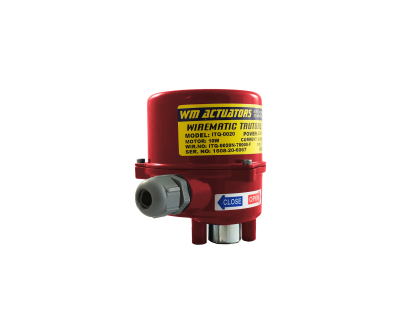 ITQ002
Electrical Actuators
Type ITQ
Compact & robust electrical actuator, Type ITQ, for quarterturn movement and modulating. Body of hard anodized aluminium with a layer of red powder coating as top coating.
-Removable drive bushing for easy machining and mounting (ITQ-010-080).
-Self locking provided by double worm gearing (no breake required).
-Auto-declutching manual override.
The actuators comply fully with all the relevant industry standards for interfaces and connections such as ISO 5211, DIN 3337, VDI/VDE 3845 and NAMUR.
Electrical Actuator Type ITQ
20-9000 Nm
ITQ-series are compact, robust with all aluminium housing for reliable performance, on/off or modulating,
For other sizes or executions, please contact us for further details.
| | | | | | | | | |
| --- | --- | --- | --- | --- | --- | --- | --- | --- |
| Model | Connection | | Square | Op.time | Power | Torque Nm | kg | Part No |
| ITQ002 | F03 | | 11 | 11s | 10W | 20 | 1,0 | 11379 |
| ITQ004 | F03, F05, F07 | | 14 | 14s | 10W | 40 | 3,0 | 11341 |
| ITQ008 | F05, F07 | | 17 | 16s | 10W | 80 | 3,5 | 11356 |
| ITQ010 | F07 | | 17* | 21s | 15W | 100 | 7,0 | 11351 |
| ITQ016 | F07,F10 | | 22* | 26s | 40W | 160 | 15,0 | 11343 |
| ITQ024 | F07,F10 | | 22* | 26s | 40W | 240 | 15,0 | 11337 |
| ITQ035 | F10,F12 | | 27* | 31s | 40W | 350 | 20,0 | 11352 |
| ITQ050 | F10,F12 | | * | 31s | 90W | 500 | 20,0 | 11344 |
| ITQ080 | F12,F14 | | * | 39s | 180W | 800 | 25,0 | 11361 |
*Other versions on request
Options (ITQ008-080)
| | | | | | |
| --- | --- | --- | --- | --- | --- |
| Remote Position Controller/feedback | | | | | RPC* |
| Current Transmitter (output signal:4-20mA) | | | | | CT |
| Potentiometer 0-1 kOhm | | | | | PK |
*Input/output signal: 4-20mA, 0-10V DC